Live in a Smart Home Without Actually Living in a "Smart Home"
by admin
January 28, 2021
0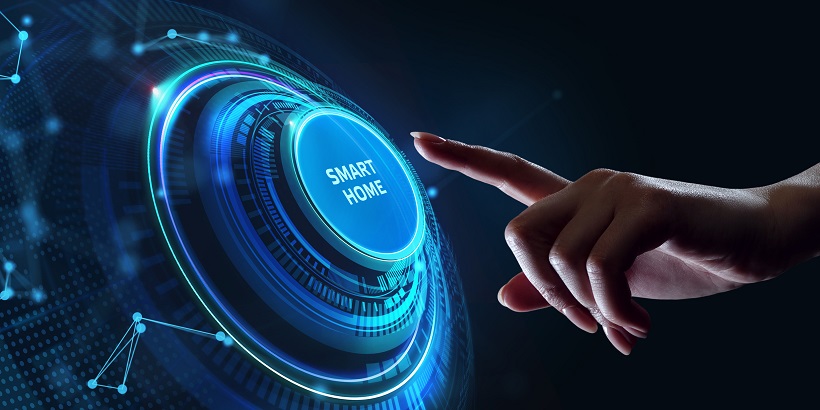 Save time and money while enjoying the perks of living in a smart home with all of the components, right at your fingertips. 
Many assume that you need to invest thousands if not more into buying gadgets like sensors and cameras and connecting them to work together in your home, to have that smart home experience.
And at Intempus Realty, we want to make sure you know all of your options as a homeowner to be able to live in a space you're comfortable in. 
And we know that you can achieve smart home level convenience and modernness for a FEQ high quality, yet affordable products that can be a gamechanger in your home.
First, let's tackle a common myth. 
You don't need a smart home hub to take advantage of the different devices on the market. As long as the products you buy can work with each other, you don't need to invest in a hub. What you DO need, however, is a solid wireless router that covers your house's surface area.
Let's dive into the different products you can (modestly) invest in to turn your home into a "smart home."
There are a variety of smart lighting systems that work without any type of central hub. The best part? They also sync with other elements in your home.
For example, you can purchase bulbs from LIFX or TP-Link that communicate over Wi-Fi or in newer options like Philips Hue which can communicate using the Bluetooth in your smartphone.
Keep in mind that some bulbs will require other types of radios, like a Zigbee radio, that connects to your router and can be controlled with an app on your phone. 
With all of these options, you can schedule lights based on your lifestyle and preferences. Another pro tip is to replace the manual switches in your home with smart switches and dimmers. That's because if you use any type of smart bulb, it will cease being "smart" as soon as you turn it off with the normal switch.
Here are some other smart lighting options we love here at Intempus:
Noon Home's System: This is a very functional lighting control system if you're looking for a more advanced system.

Lutron Caseta or Wemo Mini: You'll be able to control your lamp using an app on your phone.

We'd be remiss if we did not mention the Amazon Echo series and Google Home series as leaders in the smart home market. For example, you can give verbal commands to your Amazon Echo to turn on the lights and even control your speakers.
Both companies also have renowned digital assistants – the Amazon Alexa and Google Assistant – that make it even easier to control multiple systems in your home with one device.
Smart speakers are widely used and recognized and can act as solid replacements for a hub because of how well they interact with other devices. These include lights, cameras, and more.
Apple has also recently come out with a version of a smart speaker – the HomePod Smart Speaker. It isn't as widely used as Amazon or Google's products but it shows serious potential.
Smart thermostats are one of the best ways to customize your living situation using technology. These thermostats can elevate your comfort and save you money because they can actually create heating and cooling schedules based on when you're home, how you tend to set the temperature, and more. That way, your systems aren't doing more work than they need to.
These thermostats are able to do this by putting sensors in the rooms you spend the most time in so that the thermostat operates based on when and where you are, instead of triggering it randomly based on when you're in the hallway. 
One device you can consider investing in is the Ecobee SmartThermostat with voice control. It has the Amazon Echo speaker built-in, remote room sensors that help tackle warm and chilly spots in your home, and voice command responses. This device can also act as a hub for a broader smart-home system.
Home security cameras have gained popularity in recent years. These cameras let you keep an eye on your home, usually through an app on your phone. This is especially popular for homeowners who have pets and have to leave them alone often.
There are a variety of models available on the market – Ring, Netatmo, Maximus, and Arlo to name a few. These combine cameras with your doorbells so you can not only watch your front porch, but also communicate with visitors without opening the door.
Our clients love these options, and we highly recommend them.
Multi-Room speakers allow you to play your favorite music or podcast in as many rooms as you'd like, all from your smartphone. Companies like Sonos, Yamaha, and Denon are popular options that let you have speakers in multiple rooms.
Another popular option is using soundbars to both play music and also get better audio while watching television. Again, all you need is a smartphone or tablet.
Sonos also offers several models that include Amazon Alexa or the Google Assistant so you can control other devices from one place – keep in mind that you will not be able to control everything at once. You will have to activate one at a time.
Smart Smoke and Carbon Monoxide Detectors
A typical smoke or monoxide detector only goes off within the home when it senses a problem – meaning if no one is home, then no one will know there is any danger. 
Smart Smoke Detectors solve this problem by sending an alert to your phone whenever this is a problem, so you don't have to go home to just find your smoke alarm going off for who knows how long.
There are a variety of options available on the market including the Nest Protect which uses emergency lights to help you navigate your home when it's filled with smoke. First Alert Onelink Safe & Sound is another option that has advanced options like a smart speaker to make it a more interactive device. For more affordable options, check out the brand Roost.
If you have a lawn or garden, you can consider implementing a smart irrigation system that can water your greenery optimally without wasting any resources. And here's a tip, connecting a smart irrigation system with a hub is not ideal because of how complex these can be – you're better off using it via an app on your phone. Brands that are worth checking out are Wyze Labs and Rachio!
If This Then That (IFTTT)
A life hack for people who have many smart home devices that they want operating in sync is incorporating an IFTTT account. This is a service that allows you to set automations with your devices. Simply put, an action by one device or service will trigger actions for another device. It's the cloud alternative for a smart hub. 
There are a variety of options available, both free and paid. 
We've listed a variety of options for you to add smart devices to your home, without the need for a smart home hub. If you do want to invest in a hub, make sure you reverse engineer your decision by finding devices that are compatible with a smart hub like Samsung SmartThings. You can always check the website for the manufacturer to check which devices and brands are compatible with it. 
For more information on how to incorporate more smart technology into your home, you can contact us here, on the Intempus website 
For more articles on being a homeowner, especially in the Bar Area, you can check out our other blogs where we help guide you through finding properties, managing properties, and more.