How to Get Your Offer Accepted in Today's Seller's Market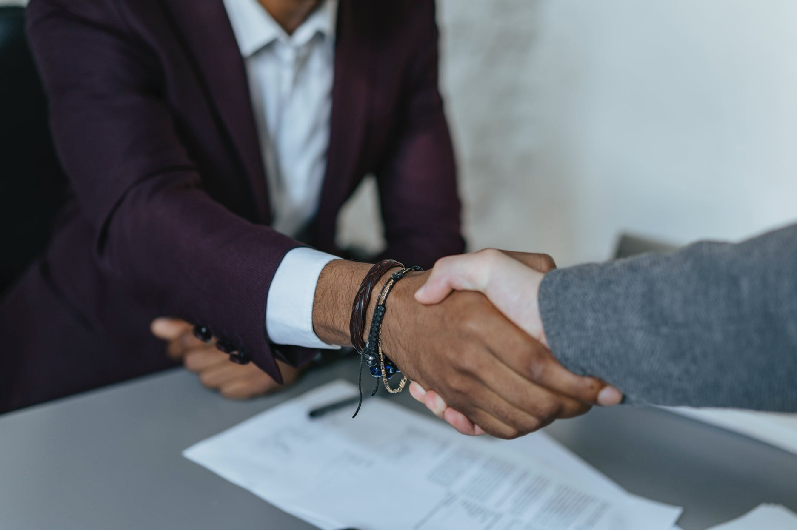 Once you have found the dream house that you want, it can be frustrating to see yourself competing to acquire this property in a sea of buyers. Putting an offer and paying the asking price is not a guarantee of being accepted.
In a seller's market where there are more buyers than the number of homes available for sale, bidding wars are not uncommon. The competition for ownership is high that your full-price offer just isn't going to cut. Given this market condition, buyers are doubling their efforts in making great offers so they can position themselves at the front of the line.
Here are a few pieces of advice that you can use when purchasing a home in this competitive market.
    Offer above-asking price
There are a lot of factors to consider when making an offer on a property: the urgency of the seller, the length an offer has been placed in the market, and how many other buyers are on the look, to name a few. While some buyers offer at par, this often is not a good strategy.                                                                      
 The seller's market is not the market for submitting a par offer, let alone asking for a lower price. If you want to be an attractive buyer, you will need to make your offer strong enough to beat multiple bids therefore, you are more likely to have an offer above the asking price. Doing this will give an impression that you are serious about buying the home and that you have enough funds to pay for it thus increasing the chance of you being considered.
    Make an all-cash offer
While making an all-cash offer is not feasible for most buyers, those who can do so have a huge advantage given that loan conditions will not get in the way or delay the sale. You don't have to go through the process of applying for a loan and waiting for it to be approved, making the time needed to close the sale shorter. Paying in full cash also gives you more negotiating power to ask for a discount on the price of the home. It can be an outstanding offer for sellers who have an urgency in selling the property.
   Give a high down payment
If you cannot pay in full cash and you have to apply for a loan, there are still ways where you can compete with other offers by proposing a high down payment. The higher the down payment, the more solid the offer is generally perceived. No matter what type of financing you choose, offering to pay more upfront is a good sign that you, as a buyer, are in a good financial position. Any chance that you can show you are in good financial standing; you should do so. This gives the sellers some peace of mind and they will be less worried about your ability to meet your financial obligations.
   Increase earnest money deposit
Earnest payment is a form of security deposit you provide as a buyer to show a serious interest in buying the property for sale. Your earnest payment is proof that you are purchasing in good faith and that your intentions are genuine. When a market is hot, you will want to offer a deposit as high as you can go.
Commonly, your earnest deposit will go into escrow and will become a part of your down payment and closing cost. Before opting to put an earnest deposit, make sure you intend to buy the home for some contracts that do not allow such deposits to be refundable unless there is a contract contingency.
   Shorten your inspection period
Buyers have some kind of inspection period to ensure if the property is in reasonably good condition. During this stage, hunters want to see the area in person and oversee if the location fits their needs, the layout and exterior of the house, the bedrooms available, and if the house is a mold-free home.
You can shorten your inspection period by hiring a licensed inspector and contractors to do an in-depth assessment of the house. The shorter you can manage the earlier you can decide about the listing before it is too late, meaning the house being sold to another buyer.
  Provide occupancy
Establishing you as a serious buyer goes beyond being able to pay for the property. Go the extra mile by finding out what the seller needs. Doing your best to accommodate those needs will make the seller of your dream property notice your efforts and give your offer reconsideration.
Homebuyers who have a flexible move-in date are an advantage. Not all sellers can move out of the property right after closing the deal. In most cases, a seller needs more time to pack their belongings and move or look for another house to transfer to. Should this be the case, do due diligence to guarantee that the seller can take enough time to get their stuff organized. If you offer the seller the occupancy that they need and another buyer doesn't, your offer will more likely be considered than the latter.
  Work with a real estate agent
Home sellers often hire effective property managers or real estate agents as they are aware that these people are more experienced and capable of selling a house. If you are to purchase a property, it would be strategic to work with a real estate agent. 
These agents are well armed to manage the ins and outs of finding available homes, doing the paperwork, negotiation, and closing a deal. Their strong community connections and knowledge making a strong offer will give you an edge in buying your dream house.