Federal Inflation and Interest Rate Updates: Will It Change Current Real Estate Strategy 
by admin
February 2, 2022
0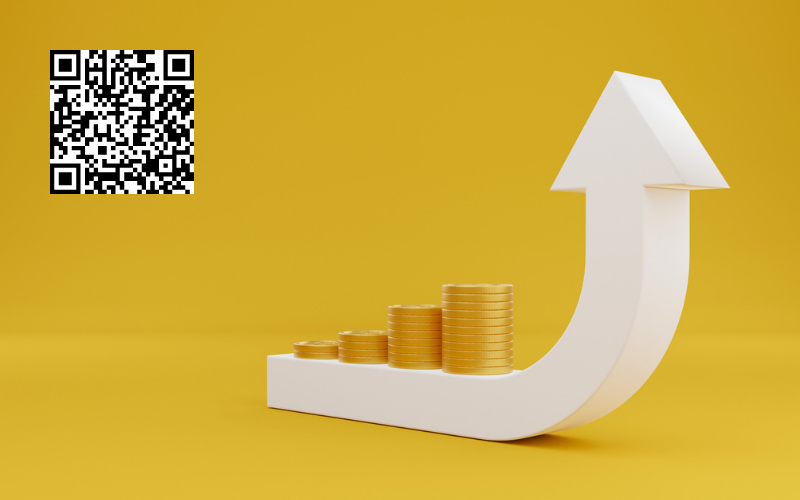 Federal Inflation and Interest Rate Updates: Will It Change Current Real Estate Strategy 
As our economy heals from this bizarre COVID19 pandemic – a new problem is quickly surfacing. After a series of meetings held through December 2021, officials are now focused and acting to alleviate the burdens of post-pandemic inflation. 
Officials are dialing back on bond purchases and are in position to raise the near-zero interest rates three separate times this 2022. 
Why has the government suddenly flipped its stance? How will the economy interact with these new policy changes? And, will current real estate strategies stand in 2022? This post will offer insight and value as you trek through these uncertain times. 
How Bad Is Inflation Right Now? 
As we've already mentioned, the government is working to combat inflation. But, how bad has post-pandemic inflation really been? It's pretty serious.  
For starters, the U.S. inflation rate has risen to 6.8% – which is the highest inflation has ever been since 1982 (Bureau of Labor Statistics). To get a better picture, the inflation rate in 2019 was 1.81% and 1.23% in 2020. The 6.8% is also well above the Federal Reserve's 2% "flexible range". 
Primary sectors like gas, food, housing, and others have experienced price increases for 7 months consecutively. 
Some economists have offered pessimistic insights in regards to Omicron – the latest and fastest spreading COVID19 variant. If the new variant disrupts major supply chains and causes thousands of factories to shut down, this elevated inflation could linger on for longer. Fed officials do acknowledge this as a possible threat. 
How Have Federal Inflation and Interest Rate Updated? 
Several policies have been updated as the government enters an inflation-fighting mode. The central bank's recent policy statement pushes an end to the monthly bond buying program that was active throughout the pandemic. The program is on track to end fully by March 2022 and is being rushed as a way to de-stimulate our economy faster. 
The Fed has made it clear that they will end the bond buying program before they start raising interest rates. Leveraging interest rates has been an effective tool for managing inflation in the past, and the Fed is planning to use this tool again. Higher rates make borrowing less appealing, ultimately driving down demand for big purchases like homes and automobiles. 
More interesting, interest rates will not be updated once and left alone. As 2022 goes on, interest rates may be modified up to a total of 3 times. This does make sense as interest rates have been rock-bottom since March 2020. Several officials believe that the rate may rise up to 2.1 percent by the end of 2024. 
Where's the Economy Headed With These New Changes? 
For now, general prices will continue to increase. That's everything from a house, to groceries, to your favorite restaurant. By the time March rolls around, everything should return to a sense of normalcy. Provided that Omicron doesn't get too out of hand, that is. Higher interest rates will reduce demand, and thus inflation. Still, keep in mind that inflation isn't going to return to normal overnight. The process will take a year or several until it enters back into a pre-pandemic level. 
Unemployment numbers are also showing promising signs of returning to normal. Unemployment rates have dwindled down from the double digits to a modest 4.2 percent.  
"In my view, we are making rapid progress towards maximum employment", says Mr. Powell, chairman of the Federal Reserve. Fed officials back up this claim with their new projection of unemployment mirroring the pre-pandemic 3.5 percent by the end of 2022. 
Real Estate: What You Can Expect For the Rest of 2022 
For the rest of 2022 and especially after March's presumably planned interest rate hike, there are a couple of things to expect. Similar to most industries, expect easing inflation rates and rising interest rates in the real estate industry. With higher interest rates, mortgage rates are likely to rise as well. Also expect slower housing price appreciation as the biggest jump in home prices has already passed us.  
In the new year, those searching for their first homes or looking to move will continue to face difficulty. Inventories will remain scarce (though not as scarce as in 2021). While home prices aren't likely to rise as fast anymore, high demand means that prices will remain competitive and will not drop. Active home seekers will still need to research, decide, and extend an offer almost immediately if they want a chance at getting a house. 
According to the National Association of Realtors (NAR), housing prices are expected to climb 5.7% and inflation will rise 4% in 2022. Do keep in mind that these increases are less than what was seen in 2021. The Federal Open Market Committee will twice increase the federal funds rate by 0.25%.  
While there's the possibility for 3 separate interest hikes, real estate experts predict only two quarter-point interest spikes by the end of 2022.  
The NAR has also identified several housing markets that are expected to experience stronger price appreciation relative to other markets. For the NAR's full list, you can find it at their 2022 Housing Market Hidden Gems Report. 
Pay special attention to large metro areas like Austin, Boise, and Naples which will continue to see above-average growth as well. 
Overall, the housing sector performed remarkably in 2021, performing better than it had in over 15 years. Last year's success will continue to pour into 2022 even if at a slower rate. Things will remain largely the same until March 2022, when interest starts to hike up and shifts begin. 
Want to Stay Updated On the Latest Trends? Don't Forget to Bookmark Intempus Realty 
Navigating real estate and property management can be a tough rollercoaster. That's especially the case in our current times. When we first started out over 16 years ago, that's how we felt too. But, nowadays, we're proud to be leading the industry and providing accessible information for all! 
Interested in working with Intempus or learning more about our company? Or, just have some unanswered questions? Click on our contact page, fill out the information, and we'll get back to you in a jiffy. Or, you give Intempus a call!