You're a Homeowner, Now Here's What You Have To DO
by admin
August 18, 2022
0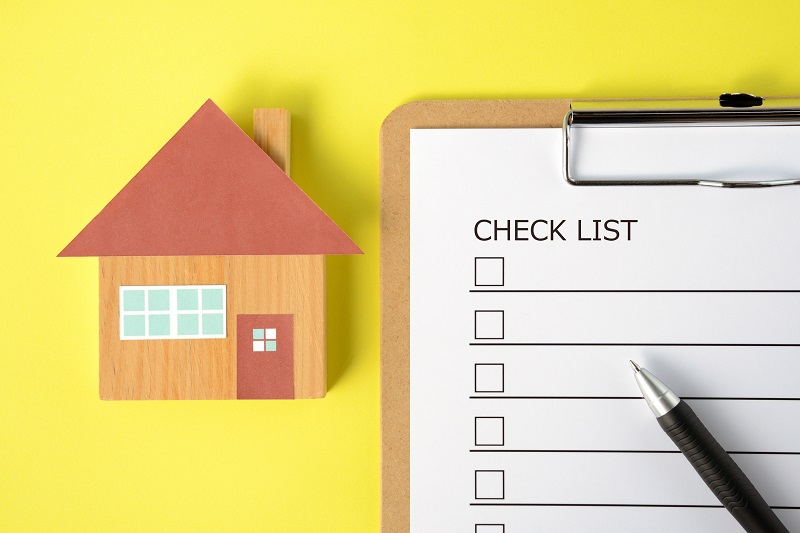 At Intempus Realty, we know that buying a property is hard work and you've been staring at mortgage rates, closing costs, down payments, and more to find the perfect place to invest in.
And we're incredibly happy for you!
But now that you're a homeowner, what do you do now? It's time to learn how to take care of your space. 
For example, how much money should you have saved for maintenance and repair costs?
We recommend that you set enough aside to have one to three percent of how much you spent on your home to cover normal maintenance costs plus any unexpected expenses. Occasionally costs can include broken appliances like a window or weather damage. 
Having money set aside for these types of expenses can save you from budgeting issues later on. 
But, another way to mitigate costs is to have a list of issues to regularly check for in your home so you can stay ahead of bigger, costly problems. 
We've broken down these tasks into monthly, yearly, and more than yearly so you can get a good idea of how much maintenance work is needed to keep your home healthy.
Monthly Tasks:
By dedicating a little time every month to a few do-it-yourself inspections, you can save hundreds, if not thousands, in home repairs in the future. The best part of these inspections are that they cost next to nothing and require just a few household tools.
Checking Your HVAC Filters

: First, confirm if your filters are reusable or if they're disposable and need to be replaced regularly. Either way, they need to be cleaned or replaced every 30 to 60 days.

Checking for Leaks

: Make sure you check your toilets, sinks, and showers for any signs of water leakage or damage. If left untreated, leaks can lead to long term damage that can be expensive to fix

Inspecting Caulking and Grout

: If you find any cracks in your showers and tubs, get it fixed as soon as possible so your appliances can look their best and you can fight off potential water damage.

Checking the Filter in your Kitchen Vent Hood

: Your filter needs to be replaced often to prevent long term damage and build up. Pro tip: the more you cook, the more often you'll need to replace this filter.

Testing Your Smoke and Carbon-Monoxide Detectors

: Checking the batteries regularly for these detectors can keep you ahead of the curve in terms of safety and checking the overall health of these detectors.

Taking a Walk

: If you find yourself outside often, make it a habit to check if everything's as it should be. This can include checking your gutters, the drainpipes, any vents, and issues with the foundation.
On top of these monthly inspections, there are season-specific problems that you can check for as a homeowner.
Here is what we recommend our clients at Intempus Realty look out for based on the season:
Spring:
Inspecting Your Roof:

Your shingles can be damaged from snow, ice, and rain which can result in leaks. Make sure that you don't try to climb up to check this yourself, use binoculars or contact a professional.

Checking Storm-Window Drains

: If your home is on the older side, it may have triple-track storm windows and screens. These can often have small drains to try and prevent rain puddles. The problem is that this can lead to rotting window sills 

Checking Your HVAC Units

: Before turning on your air conditioner, getting your system checked and possibly upgraded by a professional is a great idea for making sure everything is in order.

Checking Your Gutters

: The gutters outside of your home can loosen up due to the snow and rain from the winter. This is because they cannot drain properly which can lead to unchecked spills and a damaged foundation.

Inspecting your Sidewalks and Driveway

: During the winter, cracks can form in your foundation which need to be repaired before the lead to more severe damage that can cost more to repair.

Checking Seals Around Windows and Doors

: This is an opportunity for you to check for drafts. To make sure you're not losing any of your air conditioned air, patch up any cracks with caulk.
Summer:
Testing Lawn Irrigation Systems

: If you have an underground lawn irrigation system, leaks can develop during the winter time which can lead to higher water bills.

Trimming around Outdoor HVAC Units

: If your HVAC units are surrounded by unkempt weeds or grass, the devices won't function optimally and it'll cost you more in bills.

Checking Cement Siding

: Now that it's warmer, consider getting your cement siding pressure watched and check for any soft spots or cracks or other damage.

Inspecting Your Deck

: Summer is a great time to add a coat of fresh paint or sealant to the wood on your deck. Also, if there are any uneven nails, you can manage those while also sanding down any rough areas.

Inspecting Your Foundation and Crawl Spaces

: Make sure you check for any cracks that you need to get fixed. One way to know if there is a need for repair is to check for any water damage after heavy rain.
Fall:
Checking Exterior Grade

: You can fill in any depressions in your foundation before the colder months come around and make them a hosting ground for water or snow. If left unattended, the water damage can result in flooding in your basement.

Inspecting Your Fireplaces

: Hiring a professional to inspect the stoves, fireplaces, and chimneys before starting your first fire is crucial for safety and preventing chimney fires.

Cleaning Gutters and Checking Your Roof

: Removing garbage and debris before winter sets in will help keep snow from collecting on your roof. If you have a multi-story home, consider hiring a professional to help you.

Turning Off Outside Hose Bibs

: To prevent your faucets from freezing, especially if they are not frost-free, consider shutting off your water supply before the weather gets colder. While you're outside, you can use the hose to clean up the area around your home before winter.

Having Your HVAC Units Inspected

: Hire a HVAC professional to come and make sure all of your systems and appliances are functioning optimally with the impending change in weather.
Winter:
Checking for Drafts

: When cold air sneaks into your home through doors or windows, this can lead to higher heating bills. One way to check for drafts is to light an incense stick and move it around the edges of your doors and windows to see if the smoke rises or blows around. If the smoke just blows around, that indicates that you have a draft. This can be easily fixed with some caulk.

Testing Your Sump Pump

: If there is a sump pump in your basement, check to see if it is turned on and make sure the crock starts by pouring a little water in it. Many homeowners find that their basements are prone to leaks once Spring hits so checking it earlier can save you a lot of trouble.

Watching for Ice Dams

: When snow gets built up at the bottom of your room, it can lead to snow and melted water build-up, leading to a Ice Dam. If left unattended, you can find yourself with a leak through your roof. 

Covering Outdoor Air-Conditioning Units

: If you leave your outdoor air-conditioning units uncovered, your appliances can get damaged. You can find convenient covers by heading to any home improvement store or finding a tarp covering.

Closing Foundation Vents

: Even through convenient crawl spaces can be helpful during the spring, summer, and fall – closing them off during the colder months can save you tons of money during the winter.
.
Yearly Tasks:
Now that we've covered the monthly and annual check-ups you need to have a healthy home year-round, it's time to head into the annual list of to-dos you need as a responsible homeowner. 
Cleaning Clothes Dryer Exhaust

: If you let lint buildup, your dryer can become less efficient and more prone to fires.

Lubricating Garage Door Springs

: Greasing the springs on your garage doors can reduce direction, regardless of if they open manually or electronically.

Draining Hot Water Heaters

: By letting particles, dust, and sediment collect at the button of your water heater, you run the risk of letting your appliance become less efficient.

Looking for Termite Signs

: If you see any signs of termites (especially around any wooden furniture or appliances), having them treated as soon as possible will help keep the cost of repairs down and keep your family safe.

Cleaning Septic Tank

: You need to make sure that any sewage is emptied annually to minimize repair costs. Traditionally, households need to have their septic tanks cleaned every 2 to 3 years.
Tasks for Every 2 to 5 Years:
There are some tasks that do not need to happen annually, but are important to check in on every few years.
Replacing Caulking

: Even if you've been regularly checking to see if caulking needs to be touched up around your home, replacing all of it every few years will ensure it's working effectively.

Sealing Grout

: Adding a fresh coat of sealant to your water appliances, like the bathtub or kitchen tile, can help you prevent stains. This also helps you make sure there is no water infiltration.

Cleaning Heat Ducts

: Removing dust and dirt from your ducts will help you make sure air is flowing freely and is safe and clean for everyone in your home. This is definitely a job for a professional so if you need any recommendations, you can contact our office:

https://intempus.secure.force.com/ContactUsForm

Termite Inspection

: Having a professional inspection every few years can ensure that there isn't any long lasting termite damage. If left untreated, it can lead to very costly repairs down the road.
Tasks for Every 5 to 10 Years:
Over time, certain appliances and part of your home may need some extra care, attention, or replacing. How often you use certain appliances can play a role, but overall there are certain items that need to be checked on by the end of your first decade in your first home.
Installing a New Dishwasher

: The average lifespan of a dishwasher is about 10 years, so it may be time for an upgrade.

Replacing Your Microwave

: After about 9 years, your microwave may also be in need of an upgrade. Typically, countertop microwaves require more consistent replacements because of how frequently they're used.

Painting the Exterior of Your House

: Consulting a professional on what parts of your house could use a touch up, especially if there is wood siding, is a good idea before flaking or more serious damage takes place.

Replacing Your Kitchen Sink

: After 5 years, your steel sink will start to show it's old age and should be replaced before its 10th birthday. You can potentially handle this project yourself but a professional can also help you get the job done.
Tasks for Every 10 to 15 Years:
There are certain appliances that will desperately need to be upgraded or replaced every 15 years are so, so preparing for this ahead of time is a great way to save up for the upgrades you want without getting caught off guard or stuck with a non-functioning appliance.
Installing a New Fridge and Range

: These types of appliances typically last 13-15 years. Even though installing a new electric model is as simple as plugging it in, if you have a gas range you'll need to find a professional to help you with installation.

Replacing Smoke and Carbon Monoxide Detectors

: We've already covered that replacing the batteries for these devices regularly is important but actually replacing the devices after ten years is important for the health and safety of your family.

Replacing Your Hot Water Heater

: Electric and gas water heaters often need replacing at the ten-year mark. If you have experience, you could potentially handle this project yourself but consulting or hiring a professional could make it easier, especially if it's a gas appliance.

Replacing Your Garage Door Opener

: Based on how often you use them, your garage door opener can last anywhere from 10 to 15 years. If you've been a homeowner for a while, you could potentially install it yourself but many contractors in your area will also be able to help you.
Tasks Beyond 15 Years:
After your home has had its 15th birthday, maintenance repairs and costs become much heavier and steeper, which is why it's important to start saving up for this earlier on.
Installing New HVAC Units

: How well you maintain your HVAC units will determine when they need to be replaced. On average, proper servicing needs to happen between 15 to 20 years. If you're replacing your appliances, definitely hire a professional to ensure everything goes smoothly. 

Replacing Kitchen and Bathroom Faucets

: After 15 years of hard work, your faucets will be ready to be replaced. This type of project is best handled by a professional contractor.

Checking Your Roofing Material

: When you need to replace the roofing material for your home will depend on what type of material you used. Asphalt shingle roofs last about 20 or 30 years, for example.

Replacing Exterior Decks

: The health of your wooden deck will depend on the weather and how often and well sealant is applied. The average lifespan of a desk is 20 years.
Being a Homeowner is a Long Journey
Now that you've moved into your home, keeping track of these maintenance and replacement tasks can save you money and time in the long run because you'll be able to prevent long-term damage, especially with the monthly and annual items. Prioritizing these now is one of the best decisions you can make as a homeowner.
And at Intempus Realty, we're here to help you every step of the way.
For more articles on being a homeowner, you can check out our other blogs where we help guide you through finding properties, managing properties, and more: https://intempuspropertymanagement.com/intempus-articles/