New Bay Area Taprooms and More Local Beer Updates
by admin
August 31, 2018
0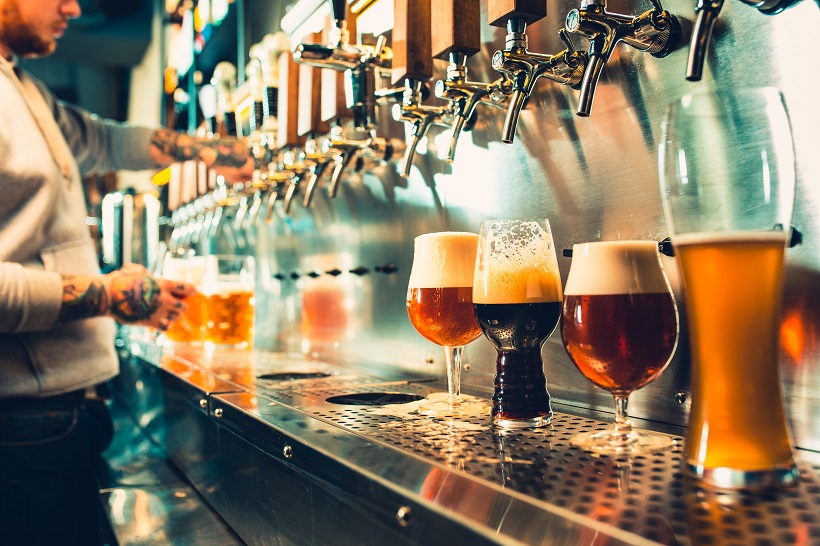 The local beer scene is hopping with exciting new updates this fall!  According to a recent article from The Mercury News, beer lovers in the Bay Area have plenty to look forward to in the upcoming weeks.
New Bay Area Taprooms
As the article explains, the San Diego-based company, Ballast Point Brewing, has announced a new tasting room and kitchen, which will open in early 2019 in San Francisco's Mission Bay neighborhood.  Fans of the brewery can look forward to Ballast Point's regular lineup, as well as an R&D brewery for creating exclusive one-off brews.
Mike Hess Brewing will also be opening a new tasting room at The Orchards in Walnut Creek, where patrons will be welcome to bring their families—and their dogs!  Considering that brothers Mike and Greg Hess grew up in Walnut Creek, this seems especially appropriate.
New Brews To Try
Bear Republic Brewing also has an exciting update, as the brewery recently began selling its newest beer, Through the Haze IPA, a recipe master brewer Peter Kruger has been working on for six years now.  Kruger describes the taste of the new beer in the article as having "a tangerine and strong melon character to it with a hint of Concord grape."
On a related note, 21st Amendment Brewery recently collaborated with Fieldwork Brewing Co on a new creation called A Terrible Idea Hazy IPA, which offers "floral, dank and piney hop aromas," according to the article.  Brewmaster Shaun O'Sullivan was quoted saying, "We used four pounds of hops per barrel in the dry hop alone, which is twice our typical rate for most of our 21A beers.  At one point, I remember asking Barry and Alex (from Fieldwork) if adding this many hops was a terrible idea, and they just shrugged their shoulders and added more."  Currently, the new brew is available for purchase in 12-oz cans.
Upcoming Beer Festivals
Beer enthusiasts can also look forward to the largest beer festival on the West Coast, the Summit Beer Festival on September 8.  With more than 160 California breweries attending, the fun will take place at Sacramento's Capitol Mall from 12-4 pm.
Additionally, beer enthusiasts can try brews from all over Sonoma County while enjoying food and live music at the annual Petaluma River Craft Beer Festival on September 15.  The festivities will take place in Petaluma's historic downtown area, on Water Street, from 1-5 pm.
The V3 Hopfest is also coming to San Ramon on the same day, and beer-loving cyclists are invited to participate in a bike ride followed by a Hopfest from 12-5 pm.
Last, but certainly not least, is San Francisco's own Oktobercest by the Bay, which beer enthusiasts are welcome to check out at Pier 48 September 21-23.