How to Decide Between Renting and Buying a Home
by admin
August 16, 2018
0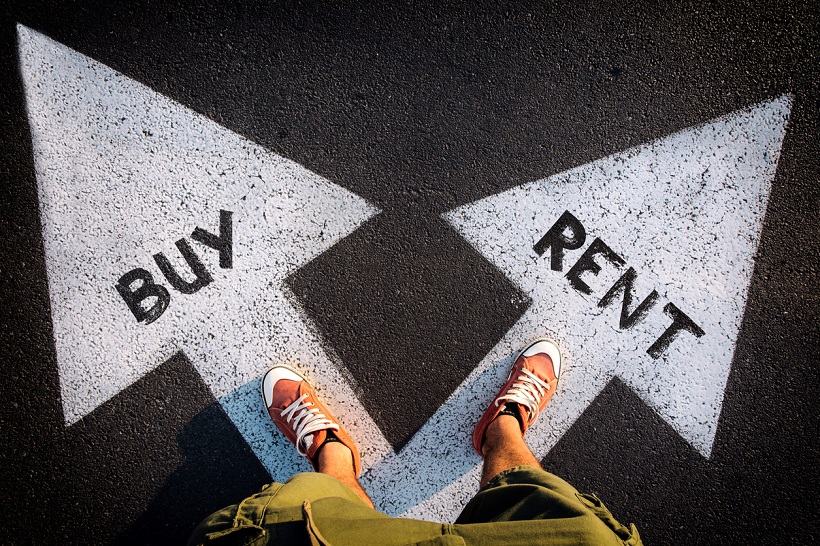 Contrary to what you may hear, buying a home isn't always the best option.  Instead, the best option will vary, depending on several different factors.  That said, you may be surprised to learn that renting a home is more practical than buying, or vice versa.  And as we'll discuss, the only way to truly decide whether you should rent or buy is to spend some time thinking about your unique situation; the best option for you may not always be the best option for someone else.
Here Are 4 Factors That Will Help You Decide Whether You Should Buy Or Rent A Home
1. Your Highest Priorities
This may sound obvious, but as you begin to weigh the pros and cons of renting vs. buying, you'll need to consider your biggest priorities.  Ask yourself questions, such as:
Do I have job security in my current position?
Am I anticipating a career change? And if so, will I be changing fields?
Am I obligated to stay in my current location?
Am I happy with my current location and the corresponding lifestyle?
Take some time to carefully weigh your options for these questions, as well as any others that may come to mind.
If you anticipate an upcoming career change or you'd like to consider living in a different region, you may prefer renting over buying, as this will give you more flexibility when the time comes to relocate.
Alternatively, if you do not plan to relocate or change jobs in the foreseeable future, then it may be in your best interest to buy your own home, rather than paying for rent every month.
2. Your Financial Situation
Of course, as you evaluate your living situation, you'll always want to analyze your finances.
Most people tend to agree that, at least upfront, renting is more affordable than buying a home.  Keep in mind, though, that when you rent, you'll usually be required to pay for the first and last month, plus a security deposit.  All of this together could quickly add up to a significant sum, depending on the location and size of your rental.  Make sure you compare this amount to the cost of a down payment as you're considering each of your options.
Depending on the properties you're interested in, you may find that renting and buying are both feasible options, however, just because you can afford to buy a home may not necessarily make this the right choice.  Ultimately, you'll want to consider other factors beyond finances alone.
3. Your Immediate And Long-Term Plans
Case in point, if you plan to eventually move long-distance, then you may prefer renting even if you can afford to buy.  Selling a house is not always a simple task, and there's no predicting what the market may look like by the time you're ready to move.  At least with a rental property, you can lease on a short-term basis, giving yourself the opportunity to pack up and move without having to worry about finding a buyer.
Conversely, if you do not have any plans to leave your current area, then perhaps homeownership is the better choice.  As a homeowner, you can escape the stress of worrying about rent increasing, and your home will double as a valuable investment.
4. Your Timeline
Obviously, it's never ideal to make such a major decision on a tight timeline; if you're thinking of buying a home, you'll want to begin researching your options at least several months before the end of your current lease.  Obstacles such as bidding wars, home inspections, and securing financing can all push back your move-in date if you are buying a home, so you'll need to prepare accordingly.
Alternatively, if you are relocating to a new area and need to move quickly, leasing a home may be a more practical choice, when compared to buying, and with a month-to-month lease, you can secure a place to live while still reserving the option to purchase a home in the near future.
Are You Looking For Homes To Own Or Rent In The Bay Area?
When making the decision to buy or rent, your choice should be based on your own biggest needs.  As we've discussed, there are plenty of arguments for both options; ultimately, the right choice will depend on your unique situation.
Luckily, whether you feel you'd prefer to buy or rent, Intempus is here to help you find the perfect home!  We've proudly served the Bay Area for years, and offer a wide inventory of both rental properties and homes for sale.
Please contact us today for more information about our properties!