San Jose Grants Improve Real Estate Values
by admin
January 18, 2018
0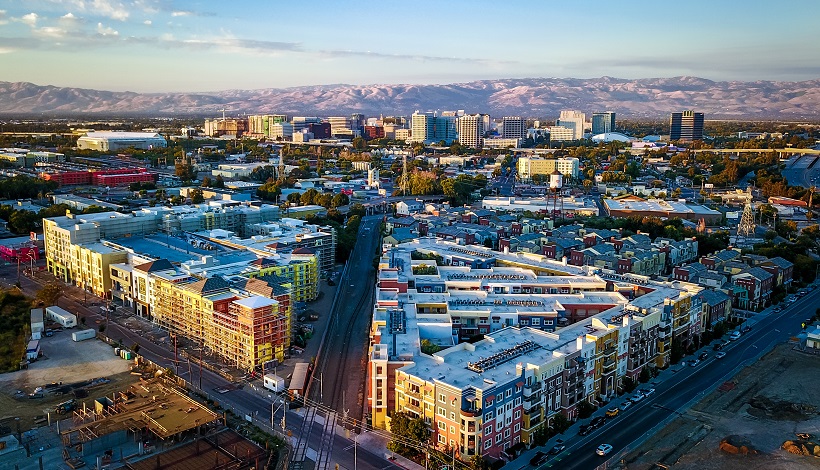 Beautify San Jose Grants Improve San Jose Real Estate Values & Establishes Community Pride
San Jose city grants are being awarded for beautification projects that can improve San Jose real estate values and unite communities. Neighborhood beautification projects are working diligently to reduce graffiti, trash, and "blight." Selected associations can be awarded grants up to $5,000. For an association to qualify for a grant they must operate free of charge and provide a record of resident volunteer participation. Sam Liccardo, San Jose Mayor stated…
"Through our #BeautifySJ initiative, we seek to unleash the collective energy and passion of our community to create a cleaner, safer, and more vibrant city."
Neighborhood associations, tenant associations, or property owner associations were required to submit online proposals by Sep. 21, 2017. The completed proposals demonstrate goals of strengthening communities, improving safety, and collectively enhancing the vibrant city of San Jose. About 70+ grants have been rewarded for a variety of project types such as:
Landscaping
Safety
Tree Planting
Art
Cleanup
Mural
Art
Meeting
Park Cleanup
Park Cleanup
Park Revitalization
Improve the value of your home by getting involved with your community today!
http://www.sanjoseca.gov/index.aspx?NID=589
Sam Liccardo, Mayor of San Jose, initially launched the program to help maintain and improve the beauty of San Jose. It encourages residents to reclaim their public spaces and imposes a sense of pride aesthetically demonstrated by community members. In addition, San Jose City Hall will contribute time and resources to make San Jose more attractive.
New policy decisions and opportunities that City Hall are engaging in include:
Assisting CalTrans in filling vacancies.
Establishing new partnerships such as San Jose Conservation Corps and CalTrans.
Reestablish CalTrans contracts to reduce graffiti.
Expand free services for residential junk pickup.
Improve illegal dumping issues through stricter enforcement.
Encourage residents to report neighborhood blight by launching a user-friendly smartphone app.
Inspire more beautification efforts by expanding the availability of small neighborhood grants.
Offer "placemaking grants" to local students with the help of the Knight Foundation. Students will be encouraged to transform neglected spaces in their neighborhoods.
More frequent neighborhood cleanups throughout the city.
Successful grant beautification visions include transforming vacant lots to trendy gardens, replacing graffiti-tagged objects with breathtaking murals, or planting street trees.
Cottle to Lean Area Cleanup & Landscape Project
For example, the Cottle to Lean area has been awarded a grant for cleanup and landscape projects. The Cottle to Lean Neighborhood Association will lead and organize two cleanup projects. In addition they will coordinate beautification projects to diminish public safety issues.
Tree Planting Project in Hathaway Park
Another grant example is the tree-planting project led by Hathaway Park Neighborhood Association. They will tackle safety hazards being caused by 80 dead or dying trees lining streets. The tress will be removed and replaced to improve safety and increase property values.
View the full list of #BeautifySJ grants! http://www.sanjoseca.gov/DocumentCenter/View/74201